Just Jerky
Just Jerky supplies premium, natural beef jerky to the Australian market. Just Jerky approached Made Somewhere to overhaul their packaging, as it was being lost on-shelf in a flooded market space and had low consumer engagement.
Branding | Art Direction | Environmental | Packaging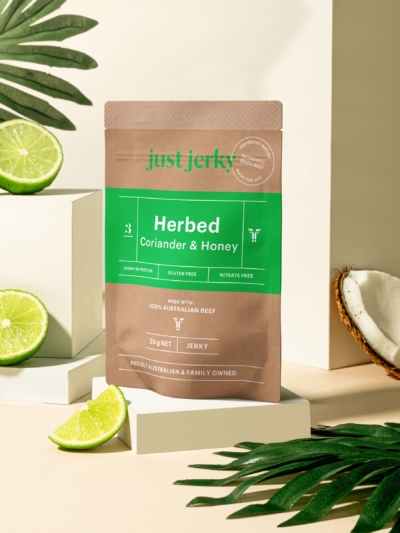 Made Somewhere rehauled Just Jerky's branding and packaging in order to give the brand greater shelf presence, while making its three varieties easily identifiable.