Prepared
Prepared is an online retailer who are on a mission to get the best quality kitchenware into the hands of every home cook, without breaking the bank. Made Somewhere was engaged to create the Prepared branding, e-commerce website and packaging design to launch the brand.
Branding | Art Direction | Digital | Illustration | Packaging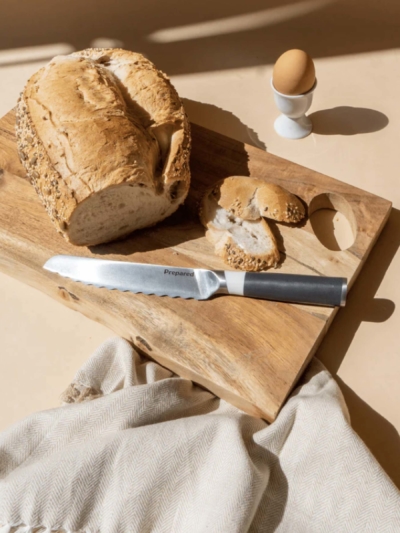 Made Somewhere created a user-focused, attainable and friendly brand, website and packaging that engaged with consumers and promoted Prepared as a stylish, quality kitchenware company, who deliver products at a fair price. The e-commerce website provided content clearly, with useful infographics and diagrams about each product. The packaging was consistent across multiple sizes and configurations to best highlight each product and provide optimal safety and sustainability.