Tbh. Skincare Sub Brands
Made Somewhere was engaged to create two new products for the Tbh. Skincare family. Introducing Thirst Trap – a super hydrating face moisturiser, for all skin types and Skin Shady – a TGA-approved SPF 50+ face moisturiser.
Branding | Art Direction | Illustration | Packaging
Made Somewhere focused on continuing the playful and positive vibes of the core Tbh. range, whilst creating a new personality for the two new products. These products are enthusiastic and approachable for a millennial audience and perfectly accompany the growing Tbh. Skincare family.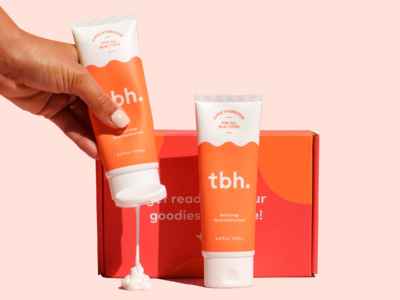 Thirst Trap and Skin Shady are part of the Tbh. Skincare family. You can check out the master Tbh. Skincare branding and packaging, designed by us here – Tbh. Skincare