Design for Biopharmaceutical Skincare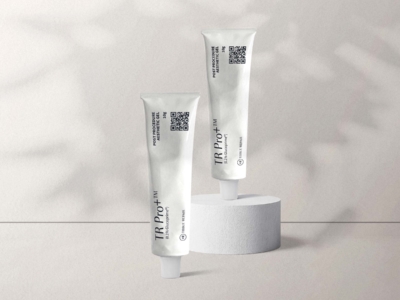 Biopharmaceutical skincare provides evidence-based and clinically tested products, supported by science. Biopharmaceutical skincare requires effective and appealing packaging with careful consideration of both design and regulatory requirements.
Let's take a look into the biopharmaceutical company Tissue Repair and its packaging design. Tissue Repair is a clinical-stage biopharmaceutical company developing advanced wound healing products for chronic wounds and the aftercare of cosmetic procedures. Made Somewhere worked with Tissue Repair on the design of their first biopharmaceuticals product TR Pro+. In this blog post, we'll share more insights into skincare for the biopharmaceutical industry.
What are Biopharmaceuticals?
Firstly, what are Biopharmaceuticals? Biopharmaceuticals are a class of pharmaceutical products that are derived from living organisms or contain components of living organisms. These products are typically large and complex molecules, such as proteins, nucleic acids (DNA, RNA), or cells used to treat various medical conditions.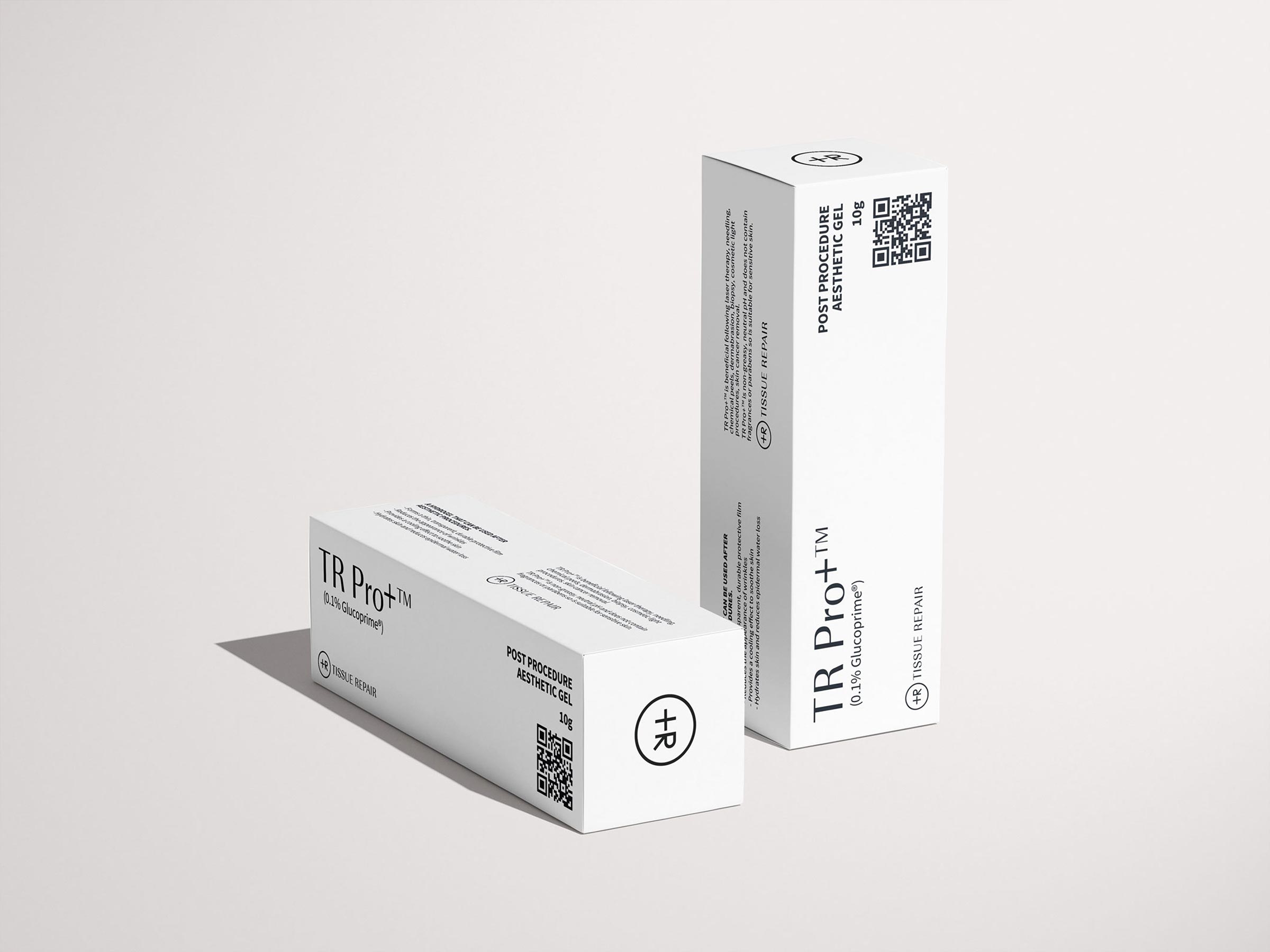 Tissue Repair and TR Pro+
Tissue Repair is an Australian-based company that has developed an innovative β-glucan molecule called Glucoprime®. TR Pro+ is a hydrogel that contains Glucoprime®, while being formulated to assist skin healing. TR Pro+ is used on wounds that have been irritated or damaged following cosmetic and medical procedures.
Design requirements for biopharmaceutical skincare
Firstly, crafting compelling and attractive packaging for biopharmaceutical skincare products necessitates thoughtful attention to design elements and regulatory mandates. Below are essential graphic design considerations to bear in thought while formulating packaging for biopharmaceutical skincare items:
Country-specific regulatory compliance (e.g. ingredient lists, usage instructions, warnings, and any required symbols or icons)
Clear hierarchy of information
Readability
Minimalism
Unique Selling Points (USPs)
Legal and safety information (backed by evidence-based and clinical studies)
Tissue Repair and TR Pro+ branding and design
Made Somewhere created Tissue Repairs branding, collateral, infographics, packaging, and both websites (Tissue Repair and TR Pro+).
Made Somewhere worked with Tissue Repair to develop a website for investors, medical practitioners, and the public. The aim of the site was to inform and display the clinical results and pathways of the products, to lead investment for IPO. Furthermore, the site focused on creating ease of navigation, through a structured tabular system, which housed the content-heavy information to create a user-friendly experience.
Made Somewhere developed a range of products for TR Pro+, including a Post Procedure Aesthetic Gel in tube and sachet forms. Made Somewhere also created an e-commerce website for TR Pro+ for the purchase of multiple products by individuals and practitioners.
We hope you enjoyed this blog post – Design for Biopharmaceutical Skincare. You can view the full project for Tissue Repair and TR Pro+ here. Lastly, make sure to check out the two sites to learn more – Tissue Repair and TR Pro+.