Our Favourite Design Publication – Glyph*
Our Favourite Design Publication – Glyph*: A Visual Exploration of Punctuation Marks and Other Typographic Symbols
This humble little book may seem like an odd choice for a graphic design studio's favourite book, but it really did transform the way we looked at type and the beauty behind symbols. 'Glyph*: A Visual Exploration of Punctuation Marks and Other Typographic Symbols' by Anna Davies is an asset to all graphic designers and typographers. Anna Davies offers a straightforward exploration of punctuation marks, symbols, and textual indicators for writing, in a beautifully visual and informative way. This book will appeal to typographers and design aficionados alike.
What's in this book?
If you believe in finer details, love typography, or want to up your graphic publications, this book is for you. In this book, you'll first learn more about the history of type and type symbols. Secondly, you'll explore unique symbols such as the obelus and dagger. You will also learn the difference of type symbols, eg. the difference between hyphens, n-dashes, m-dashes, and more.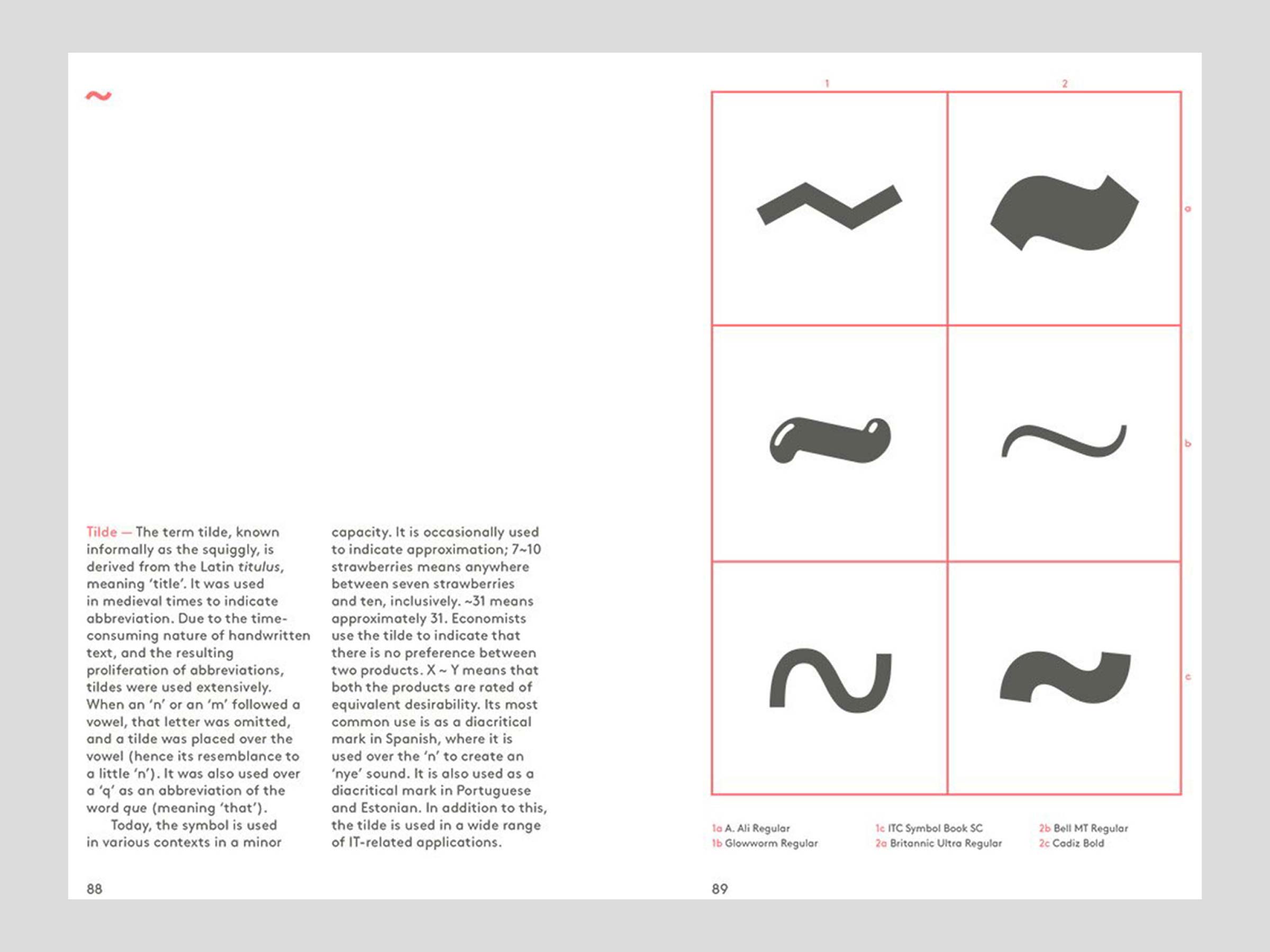 Final thoughts
We recommend this book if you love typography! If you want to know more about type symbols, or if you want to up your writing. This book is easy-to-read and clearly explores type.
You may also be interested in 'User Friendly: How the Hidden Rules of Design Are Changing the Way We Live, Work, and Play by Cliff Kuang and Robert Fabricant. Additionally 'Caps Lock by Ruben Pater'. Both are fantastic books for designers who want to explore design history, typography, and visual thinking behind design.
*Made Somewhere has written this post to provide a personal admiration for this book to help other designers. Furthermore, Made Somewhere was not paid or endorsed to write this post in any way. Read more about this book here.