Developing the AMEX Openair Cinemas Brand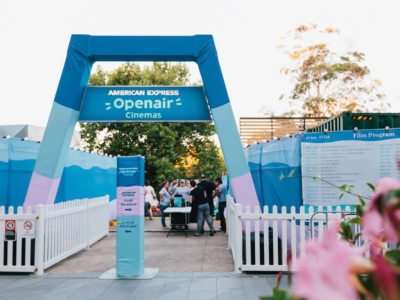 Read all about our work on developing the (American Express) Amex Openair Cinemas brand and our approach to the design.
Background
American Express Openair Cinemas is Australia's largest openair cinema, with 10 locations across Australia and New Zealand. They approached Made Somewhere to rebrand and position their popular event. The brief was to establish a master brand that can be adapted across all locations, to engage the audience and promote the event with a playful personality and new energy.
Before Made Somewhere could develop the strategy and new brand for American Express Openair Cinemas, we had to understand the issues of the previous branding. The feedback was that the existing brand was too childish and didn't effectively communicate to the appropriate audience.
In all, there was also a lack of emphasis on 'American Express' as the sponsored partner. Secondly, from our own findings, we could see limited cohesion of the brand across all media and that the brand lacked continuity in its tone and language. It was therefore not communicating appropriately to the right audience. We also had to decide how to provide the correct emphasis on 'American Express' without taking away from 'Openair Cinemas'.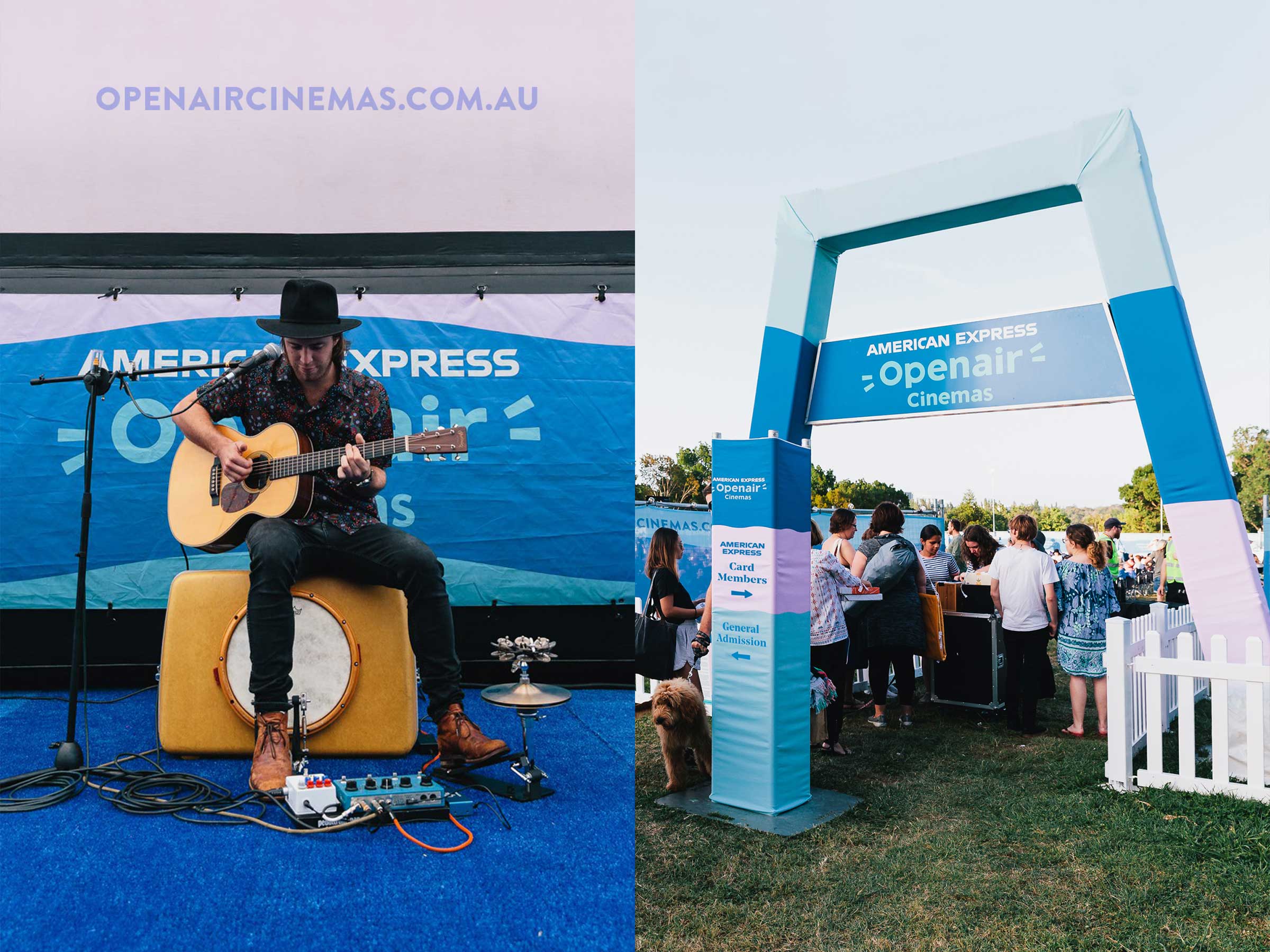 Our approach to developing the AMEX Openair Cinemas brand
Made Somewhere developed a diverse brand strategy, brand suite, and brand guidelines for AMEX. These provided the foundation for the brand and ensured continuity in brand tone, graphics, and messaging. The brand was playful and engaging, highlighting 'Openair Cinemas', yet also providing emphasis on 'American Express', balancing the two brandmarks in harmony.
The brand suite was made adaptable for different media and communications, with a flexible but refined colour palette that could be utilised where required.
The Results
The extension of the brand was brought to life cohesively through a tailored tone of voice and copywriting. Playful patterns created a friendly approach to the openair cinema. The brand was executed across exterior fence scrims, screen displays, printed event collateral, and marketing material.
In summary, the brand refresh resulted in a new lease of life for American Express Openair Cinemas. The new design was refined and cohesively applied to effectively reach the correct audience and encourage attendance and positive engagement.
Read more about our work on developing the AMEX Openair Cinemas brand here and if you're interested in seeing more of our work for venues and events, check out our work for Machine Hall, an immersive cultural and events space in a heritage Sydney Substation.