Mermade Hair
Mermade Hair was founded in 2019 on the belief that beautiful hair should be easy. Their signature tool 'The Mermade Hair Waver' is one of the fastest-selling hair tools across the globe – adored by millennials and highly influential on social media. Made Somewhere worked with Mermade Hair in a brand audit to refresh their existing brand, create internal and external strategy documents, corporate stationery and packaging to launch multiple new products.
Branding | Strategy | Print | Packaging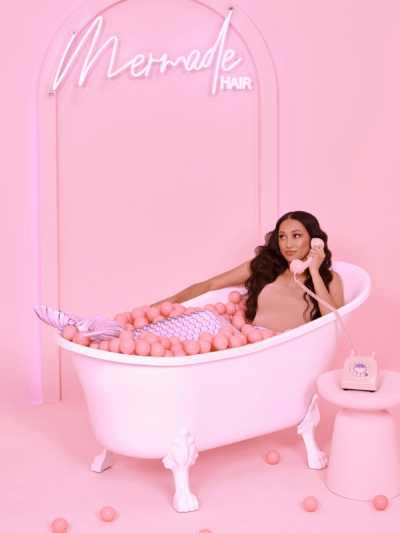 Made Somewhere worked on the strategy of Mermade Hair, creating various internal and external brand decks to streamline the brand and allow for continual cohesion moving forward. A millennial, feminine and highly visual aesthetic was key to the brand and its social media presence. Once the brand was addressed Made Somewhere was able to develop packaging for an array of new products, from hair dryers, curlers, wavers and mist sprays.